Welcome
Welcome to the Chaos Dragon: Sekiryuu Seneki Wikia, this wiki is dedicated to everything related to the Chaos Dragon: Sekiryuu Seneki series that anyone can edit. Please help by editing or adding articles and lessening the stubs. We currently have 1,789 edits to 60 articles and 97 images. Any help in developing and making this wiki better is much appreciated!
Synopsis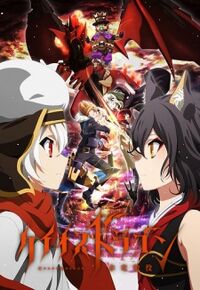 The story takes place during Imperial Era 3015. Donatia and Kouran, two countries fighting for supremacy over the world, are causing it to be torn apart due to the constant warfare and bloodshed. Amidst the strife, is the island country of Nil Kamui, which has lost its independence. The Red Dragon, the guardian deity of Nil Kamui, didn't protect the land though, as it had lost control of itself. Will the island country of Nil Kamui be able to regain its independence?
Chaos Dragon is based on the role-playing fiction project Red Dragon, a story which was created by five notable character designers: Gen Urobochi (Fate/Zero), Kinoko Nasu (Kara no Kyoukai), Iduki Kougyoku (Mimizuku to Yoru no Ou), Ryohgo Narita (Durarara!!), and Simadoriru (member of the Stripe Pattern doujin circle). The results of their tabletop role-playing game sessions over six days created material for a seven-volume light novel series.
Featured Article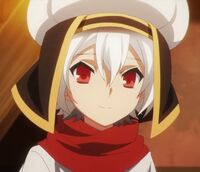 Ibuki (忌ブキ) is the main protagonist of the series. He is also known as Child of the Contract, who is the designated heir to the Throne of Nil Kamui as acknowleged by it's guardian diety, the Red Dragon.
Affiliates
If you would like to become an affiliate of the Chaos Dragon Wiki, please contact ArtresLayfon
Community content is available under
CC-BY-SA
unless otherwise noted.